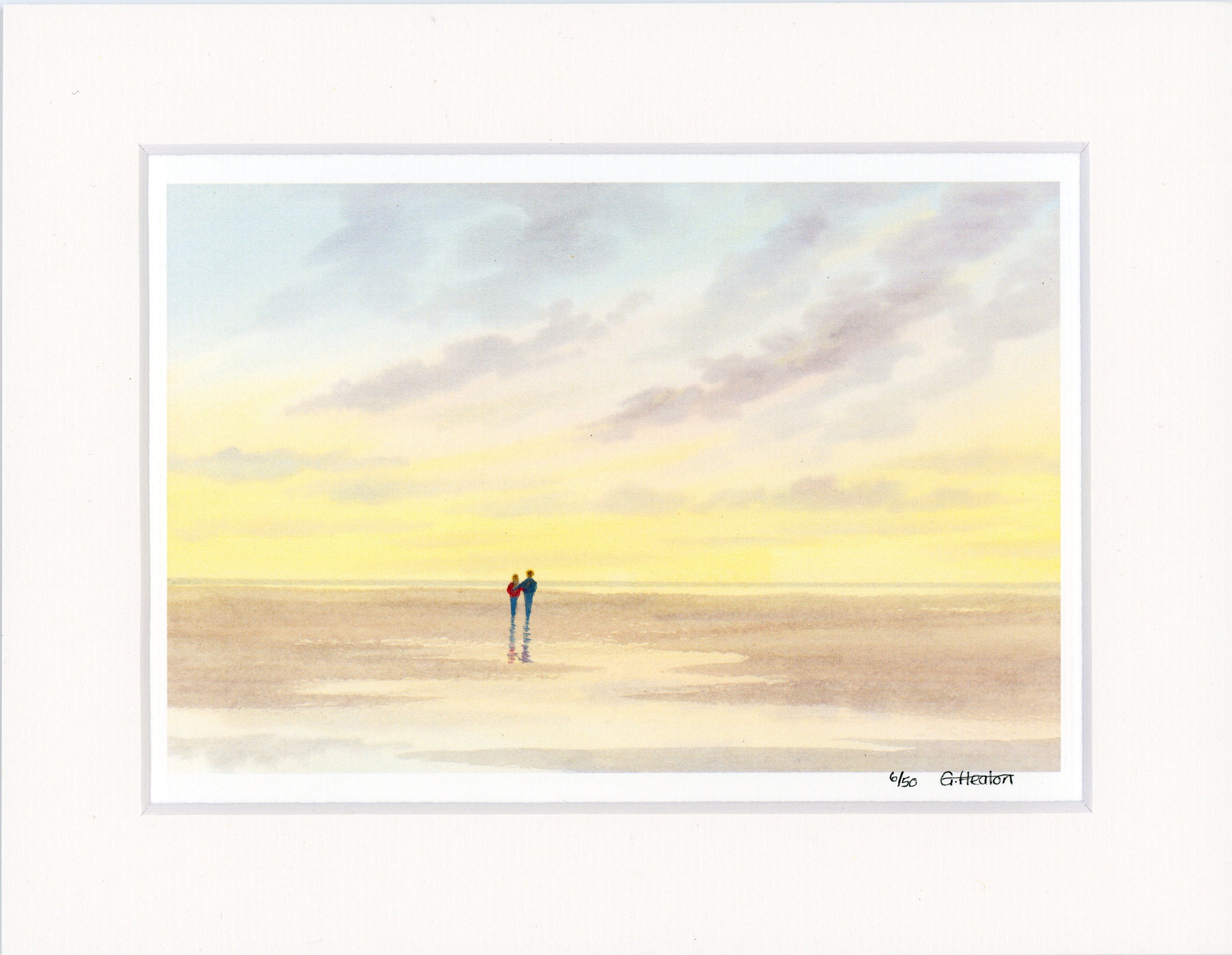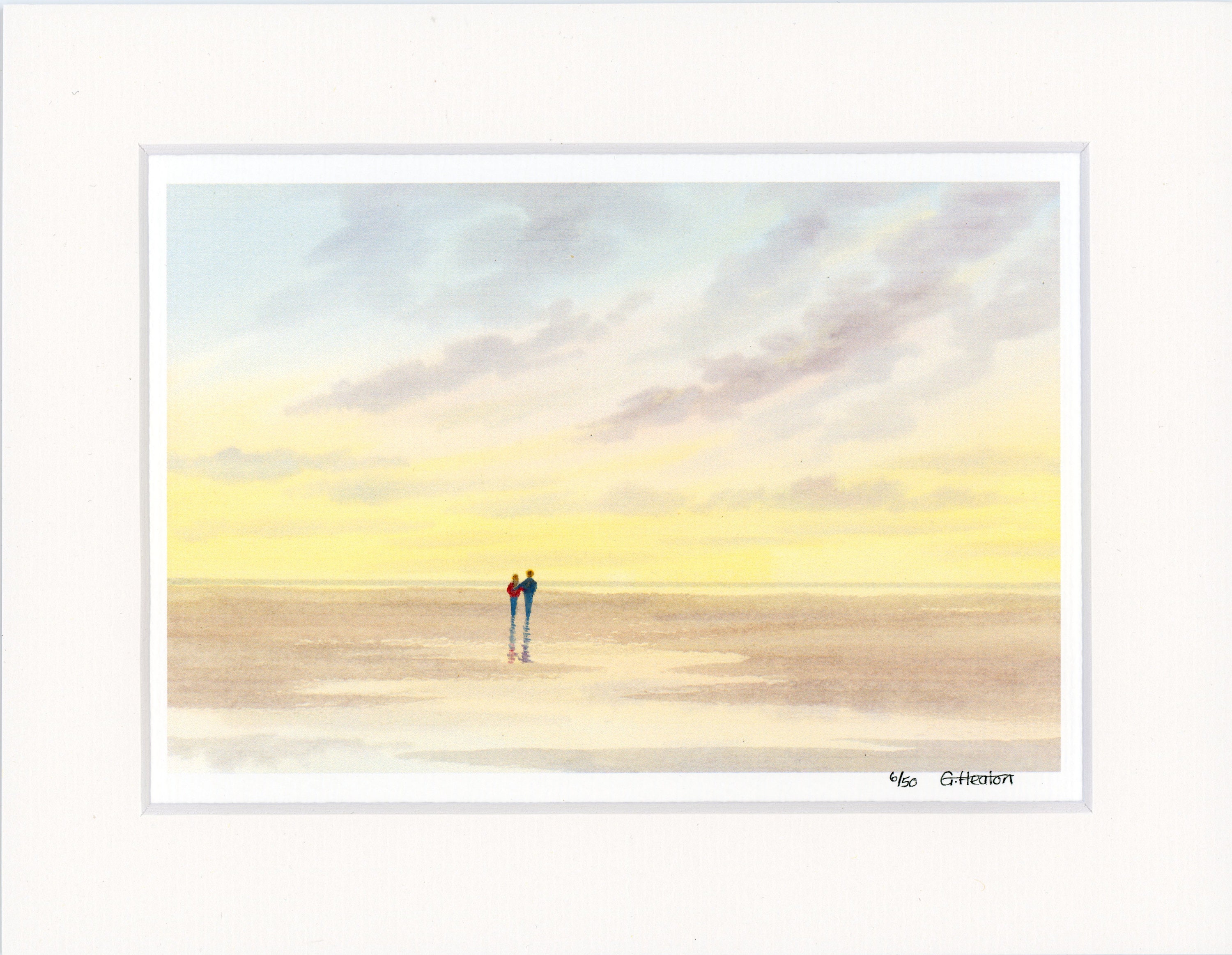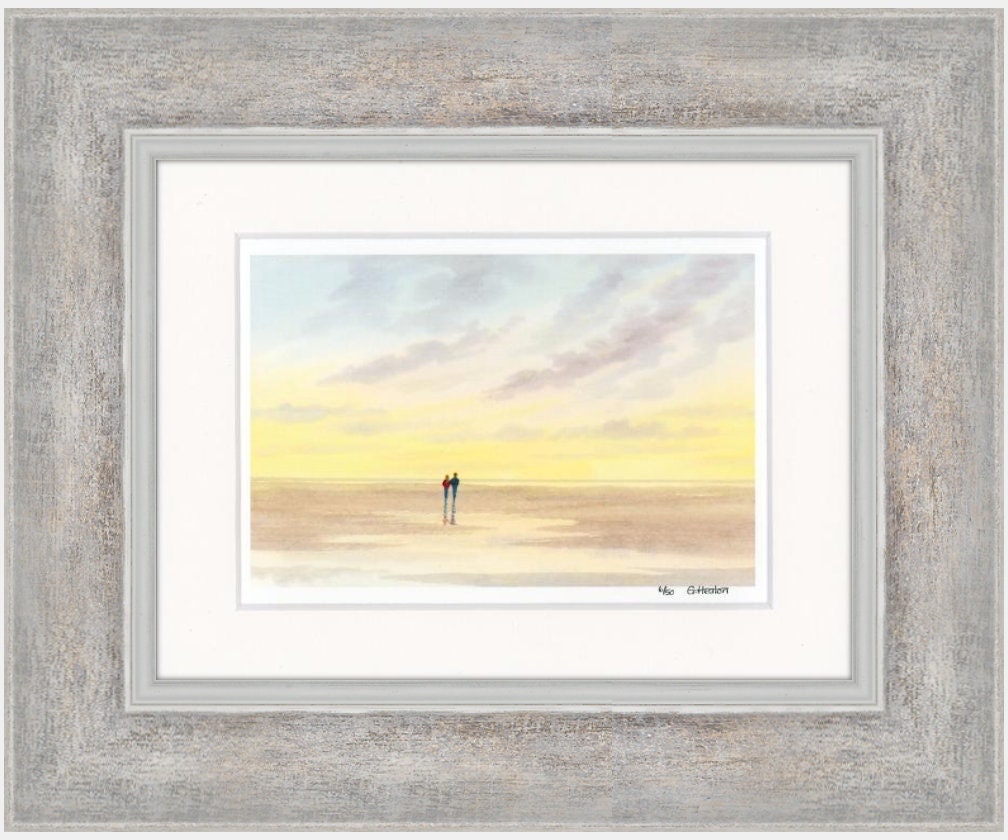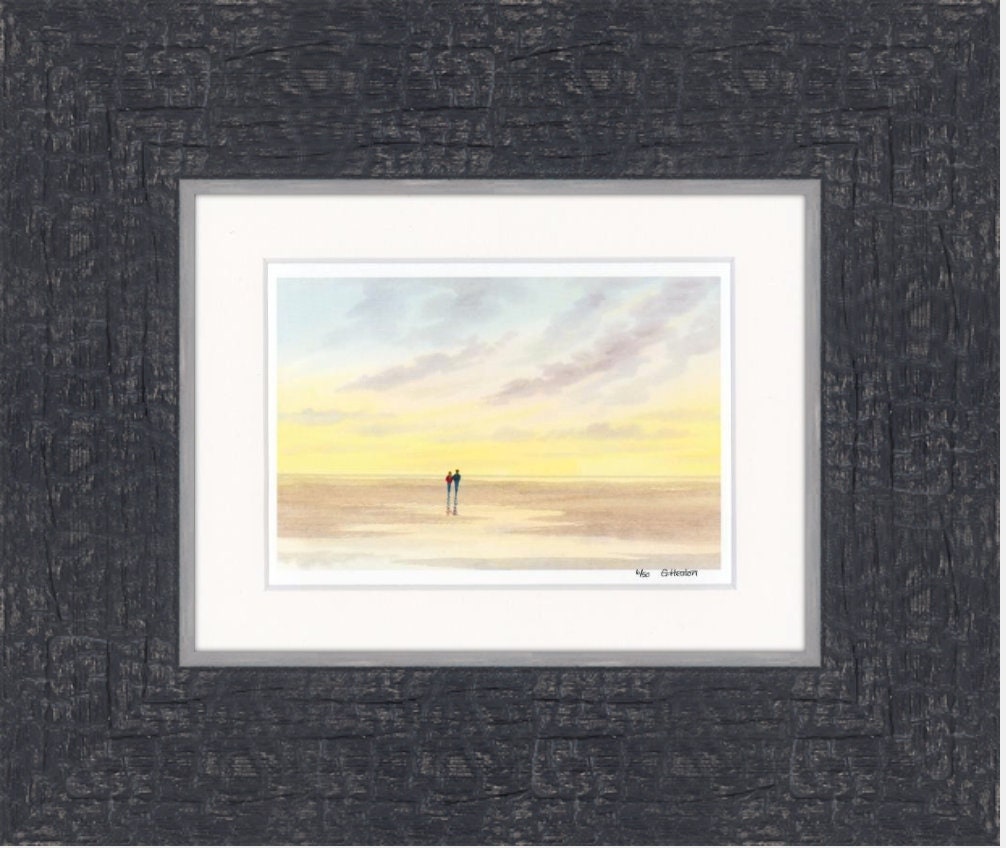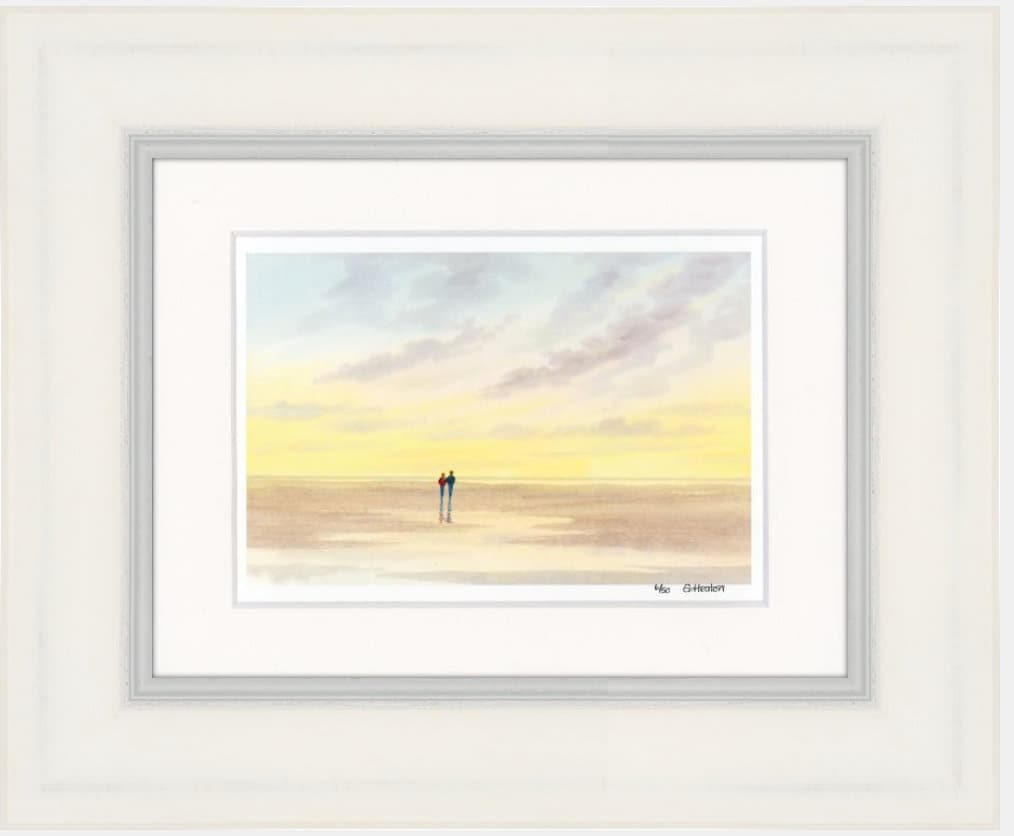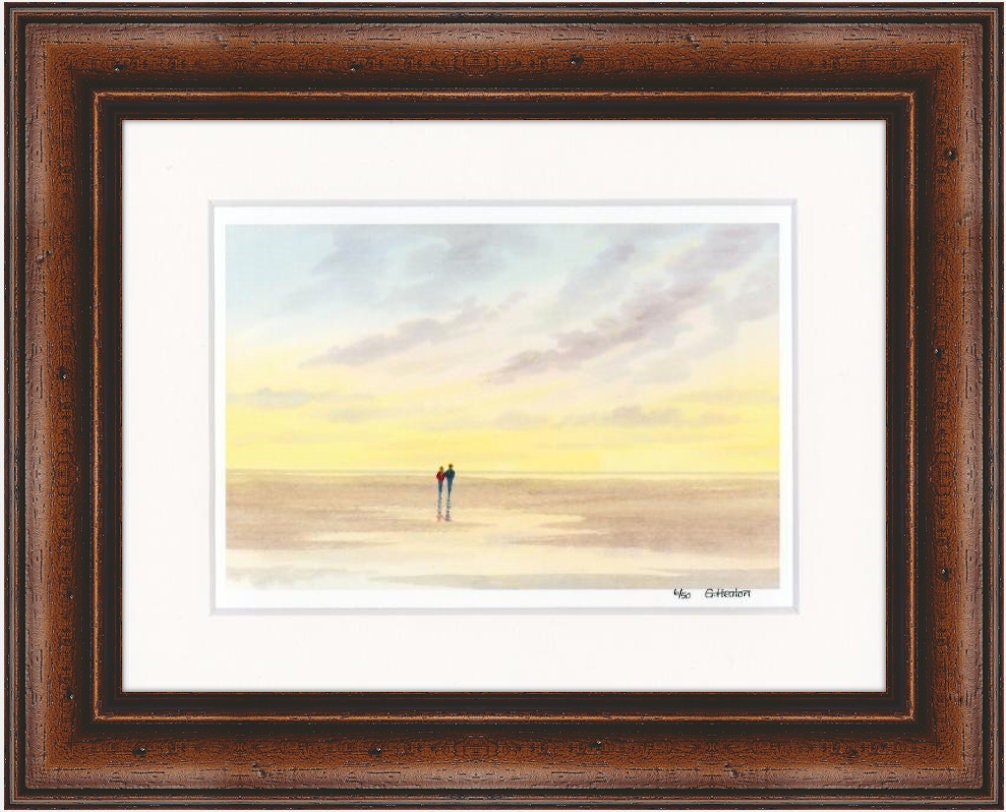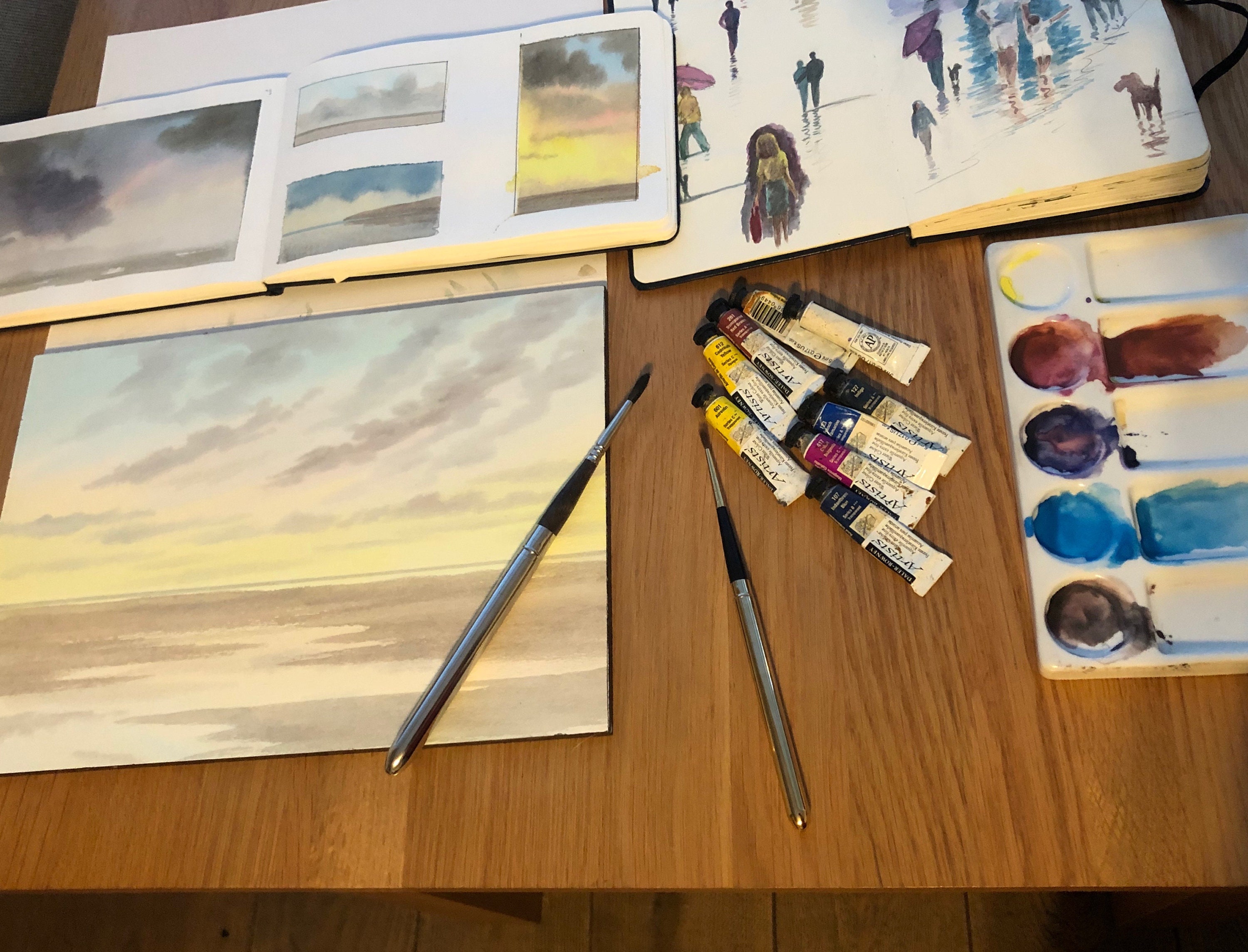 This is a very limited edition print on highly textured watercolour paper which is hand finished and personalised in watercolour with the figures hand painted (other options available). Each figure is hand painted and no two pieces will be identical, each print will be individually signed and come with a certificate of authenticity with it's numbered edition and title of your choice (otherwise it will state 'Sunday Morning' as the title). There will be no more than 50 of these prints available worldwide and each one will be unique, hand signed and numbered. It is supplied bevel mounted and ready to fit in a standard 9" x 7" frame of your choice.

This very limited edition print is strictly limited to 50 individually numbered prints worldwide.


Print Media: Textured watercolour paper
Overall size 9"x 7" (22.86cm x 17.78cm)
Print size 6.75" x 4.8" (17.14cm x 12.19cm)

From an original watercolour painting 'Sunday Morning' by G. Heaton

Postage: This print and mount will be sent flat and well protected with board.

The original A4 watercolour painting 'Sunday Morning' is available with a chance for the buyer to choose how it is finished with the figures of their choice, an original watercolour painting with personal input from the buyer, the last photo shows the original watercolour painting ready to be completed.

About the artist:
I have very recently started painting again after a break of over 10 years. Prior to giving up painting 10 years ago I was an award winning and exhibiting artist, a Fellow of The British Watercolour Society and a Fellow of The British Society of Painters.




Please note - colours may vary slightly from those seen on your screen
All images COPYRIGHT G. Heaton 2020 - sale does not transfer any rights or copyright.